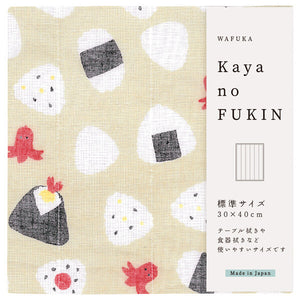 Because it is a blend of cotton and rayon, it has the strength of cotton and is made from natural pulp fibers.  The cloth also has the softness of rayon along with  its water and moisture absorbency.
The naturally derived fiber is gentle to the skin.
It is also suitable for removing makeup and wiping babies' skin.

size : 30cm x 40 cm

5-ply fabric

material : 1st Layer: 100% cotton | 2nd to 5th pieces: 100% rayon
Color on screen may not be exact color as product.