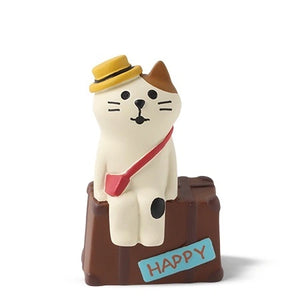 For all the traveling cats out there, this is the perfect figurine for you. Happily sitting atop a suitcase waiting for their next adventure to begin. This is the no carry-on bag - this is the type of bag made for stickers from destinations far and wide. #wanderlust For decoration only.
2"h.
Wipe clean.
Hand painted.
Designed in Japan by Decole Japan.
Made in China.
Polyresin.
Color on screen may not be exact color as product.